We all need a little inspiration in our daily lives, and inspiring people to become their best, most creative , compassionate and empowered selves is my greatest hope and intention, through my books, teaching, workshops, individual coaching, and of course though my line of Inspirational prints, magnets and related items.
I believe that we all have the power to use words to change our lives, and when we use them wisely and well, we can create more kindness, compassion, understanding, peace, beauty and creativity in our lives and in this world.
When I hear from those who have found my work to be helpful, who tell me that they have indeed felt inspired to go forward on their life pathways to a greater degree because of participation in one of my classes, workshops, or through reading one of my books or my Inspirations prints, such as my most popular book, The Power to Write: Seven Keys to Discover Your Writer from Within, and my most popular print, Your Life is a Sacred Journey, I feel very humbled and pleased that I am indeed making a difference to others.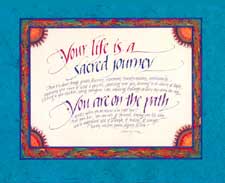 And I know that YOU have that power to make a difference to others, too…..we all do, we just need the support of others, and sometimes some inspiring words, to help us along the way…
Introducing My New Product Line, Glowing Garden Inspirations...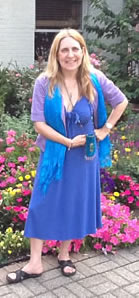 The sacred journey of life often takes unexpected turns and sometimes literally takes us to places we never imagined. After spending most of my life on the East coast, in both New York and New England, I ended up moving to the gorgeous Grand Canyon state of Arizona, six years ago now, and have also spent a lot of time in California in recent years.
Here, in these special places, abounding with awe-inspiring scenery and natural, sometimes mystical beauty, I have renewed my love for photography, and become passionate about creating images that reflect my deep love of flowers – roses, especially, but also the infinite varieties of garden flowers and wildflowers, and, to go along with that, the amazing butterflies that are so in tune with those flowers.
I, too, just like a butterfly, feel constantly drawn to the regal beauty, gorgeous colors, and sweet nourishment of flowers –and in celebration of my attunement to the energies of the endless varieties of roses, wildflowers and butterflies, I now offer you my new product line…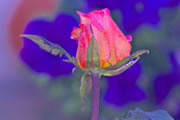 Glowing Garden Inspirations,
which features my words and photography, and encompasses several related lines of cards, magnets, matted and framed prints. The three complementary individual product lines, as part of this overall product grouping, are called: the Gift of a Rose, the Gift of a Butterfly, and the Gift of a Wildflower, and will also be accompanied by small books, on the same themes, which will appear in the year 2014.
The images that are part of Glowing Garden Inspirations will also be available in various forms wholesale to stores. We are in the process of working out the details of these new items, which will soon be added to our shopping cart, for individual sales, but if you have any questions, for now, feel free to call us at (928)202-2209 and we will get back to you as soon as possible.
These images are meant to be given as gifts, and whenever you purchase one, you will be glad to know that you are supporting several worthy causes. I will donate part of the proceeds of these cards to several important and life-sustaining organizations, including the Garden in Every School project, which is run by the National Gardening Association, based in Vermont, but aims to teach schoolchildren all across the country the wonderful benefits of growing their own fruits, flowers and vegetables. (See their website, which is www.garden.org)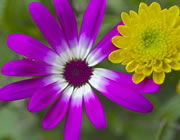 I am also planning to donate money to several other worthy causes with part of the proceeds of Glowing Garden Inspirations, including the Nature Conservancy (www.nature.org). I also support an excellent organization called Angels Answer, a non-profit service delivering high-quality food to the homeless and otherwise economically disadvantaged, run by my dear friend Linda Lloyd in Western Massachusetts, a place I lived for many years and which is very dear to my heart.
I support these organizations because I am passionate about gardening, natural food, and having an attitude of compassionate concern for those less fortunate than ourselves. And I would love our country to become a place where every home has even a small garden, and everyone, everywhere, has fresh, healthy, wonderful, food to eat, and flowers on their table and in their yard. That is my vision and a huge part of my mission.
My greatest wish is that we would all take some time out of our busy days to stop and pay attention to the good --- to appreciate the small moments of beauty that surround us if we can take the time out to notice them – and, of course, to consciously create more moments of beauty, love, compassion, concern, appreciation and deepened connection with those present in our lives…
May these images help bring you into awareness of that beauty, and in sharing it with others, know that you are creating deep blessings in the lives of many.
Thank you so much and may you have a beautiful day, filled with flowers, wondrous colors, and some moments of light, insight, and wonder and connection!
Caroline Joy Adams
The Caroline Joy Adams Company
PO Box 25294, Scottsdale, AZ 85255
(928)202-2209